Manage Trolly base production with time-based stages.
Manage it using QR code and mobile application.
Create and Discard batch options.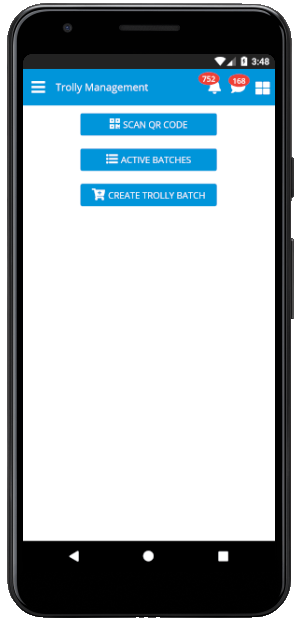 Trolly Mobile App
Scan QR Code to Update Batch Stage, Show Active Batches, Create New Trolly Batch Options.
It will scan QR Code from the Trolly, Recognize it, check for the right stage to update if not then give message else it will update the current date & time and forward the stage ahead.
Show list of active batches with the current stage. You can update the stage by click update button or you can discard the batch. One can Edit and Delete the batch as well.
Create a new batch for the trolly, if active batch present it will not allow to create batch.